Dame Vera Lynn, İkinci Dünya Savaşı sırasında birliklere ilk kez şarkı söylediğinden beri en ikonik hit We We Meet Meet Again'ü defalarca gerçekleştirdi ve İngiliz yaşamında bir umut marşı olarak gömüldü.
Ancak daha sonra, kitlesi daha küçük ve ortam daha az dikkat çekici olsa da, duygu, Doğu Sussex'teki 75. yıldönümünü kutlamak için bir kez daha Doğu Sussex'teki evinden kilitlenme melodisini söylediği gibi olacak. VE Günü.
Şarkının sonunda onu kutlayan bir kutlama "baloncukları" ile Dame Vera, Sky News'e "cesur çocuklarımızı ve Avrupa'daki zaferlerini" düşüneceğini söyledi.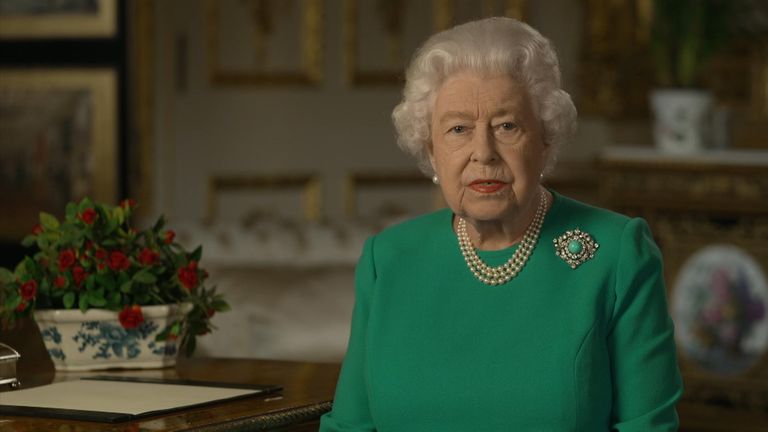 Gücün sevgilisinin şarkısı, Kraliçe geçen ay ülkedeki özel televizyon adresindeki şarkı sözlerini alıntıladığında, İngilizlerin İngilizler sırasında karşılaştığı zorlukları kabul ettiği öne çıktı. koronavirüs pandemi.
Dame Vera bir röportajda, "Majestelerinin bu kelimeleri kullanacağını bilmediğini, ancak bence bütün millete umut vermek için mükemmel bir şekilde seçildiklerini, özellikle de tekrar buluşacağımız vurgu ile" .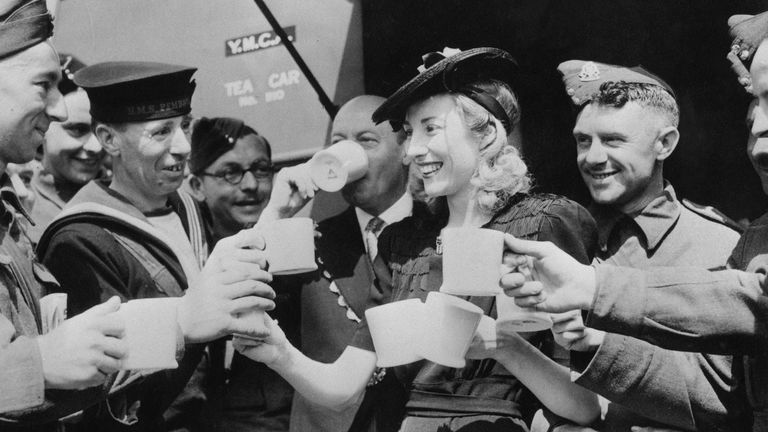 103 yaşındaki Dame Vera, şu anda kızı Virginia ve kayınpederi ile kendi kendini tecrit ediyor ve koronavirüs krizinin farkına varırken "profesyonel ya da kişisel ya da her ikisi için pek çok kişi için çok endişe verici bir zaman olduğunu söyledi. ", bir ulus olarak ülkemizin daha önce krizlerin üstesinden geldiğini hatırlamamız gerekiyor ve bunları birlikte ele alıyoruz.
"Bence büyük bir topluluk ve dostluk hissinin şehirlerimize, kasabalarımıza ve köylerimize döndüğünü gördük" dedi.
Diyerek şöyle devam etti: "İnsanların NHS'ye yardım etmek için çok sayıda gönüllü olduklarını ve komşuları ve hatta yabancılar için bu kadar ilerleyen insanların haberlerindeki tüm hikayeleri görmek ne kadar güzeldi."
8 Mayıs 1945'te İngiltere ve müttefiklerinin Nazi Almanya'sının koşulsuz teslimiyetini neredeyse altı yıl süren savaştan sonra resmen kabul etmeleri, İngiltere'nin dört bir yanındaki insanların sokaklara düştüğünü gören topluluk hissiydi.
Mısır, Hindistan ve Myanmar gibi ülkelerdeki birliklere sahne veren şarkıcı, Winston Churchill radyoda Avrupa'daki savaşın sona erdiğini duyurduğunda "muazzam bir rahatlama hissi" hissettiğini söyledi.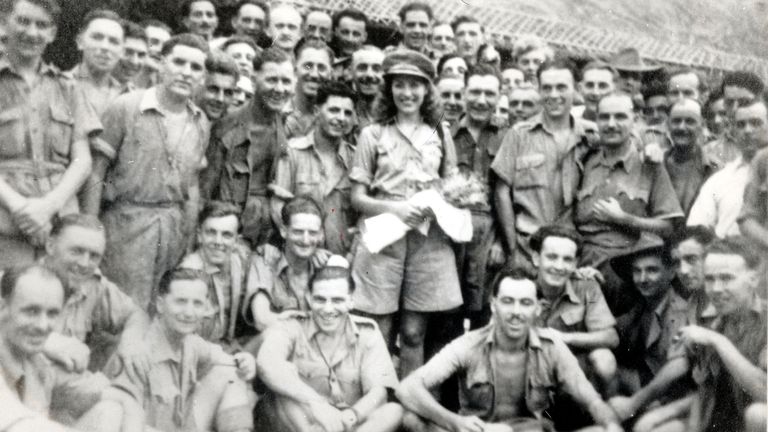 Çatışma sırasında, şarkı söylemek için dünyayı dolaşırken, yurtdışında hizmet veren İngiliz birliklerine mesaj gönderen bir radyo şovuna da ev sahipliği yapıyordu.
"Yıllarca süren mücadele ve bu kadar çok insanı savaşa kaybettikten sonra, tekrar nefes almak ve tekrar savaşmaya giden sevdiklerimizi görmemizi bilmek harikaydı."
"Büyük bir şükran duygusu vardı ve umarım bugün bu zor zamanlarda mücadele eden insanlar VE Day'e umudun asla ölmediği ve iyi zamanların hakim olduğu parlayan bir örnek olarak bakabilirler."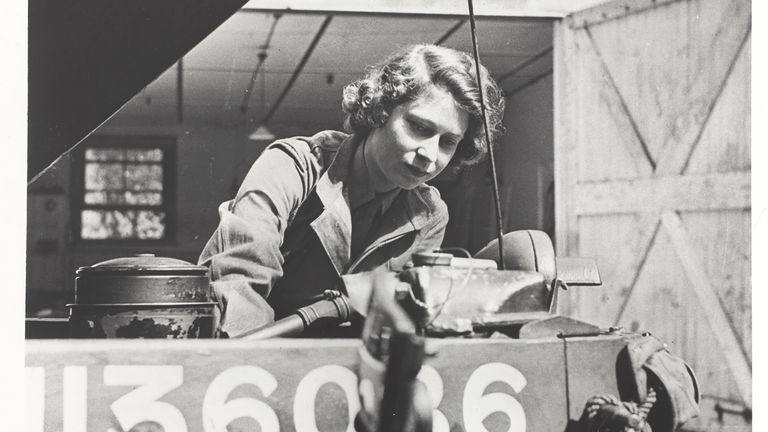 En ünlü şarkıları The White Cliffs Of Dover ve Orada Her Zaman Bir İngiltere'yi içeren Dame Vera, We Again Meet Meet'un şarkı sözlerini her zaman "özel ve evrensel bir hisle konuştuğunu" bildiğini söyledi.
Ve onun için şarkı, kötü zamanların geçtiği büyük bir hatırlatma görevi görüyor ve her zaman tekrar bir araya geleceğiz.
"Bu, savaş sırasında ya da sevilen birini ya da şimdi kaybetmek olsun, bu zor zamanlarda, hepimizin hissettiği ayrılık ve kayıp duygusundan bahsediyor." Dedi.
Şarkısından sonra şöhret bulan Dame Vera, 1940'larda savaşla ayrılan sevdiklerine karşı dayanıklılık marşı oldu, e-postasını 2020'de zor zamanlarla mücadele edenlere ilham veren bir mesajla bitirdi.
"Umuttan vazgeçme – zamanlar zor olabilir ama daha iyi olacaklar," diye yazdı.
"Bu zorlu zamanlarda bile kalan neşeyi bulmaya çalışın ve birbirlerine yardım etmek için elinizden geleni yapın
"Her zamanki gibi gülümsemeye devam et."